Scio Occultus Res
The Golden Dawn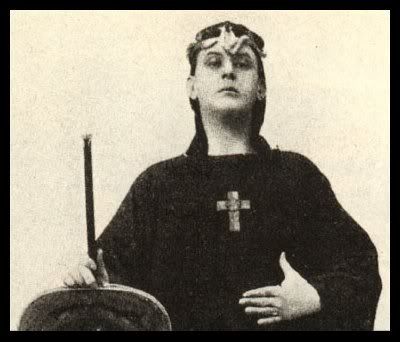 Like the Freemasons, the Order of the Golden Dawn is a secret society dominated by the Emerald Scroll. It is a far more mystic order, though, focusing on learning to sharpen the human will in such a manner as to be able to perform ritual magic. It is often a second step on the initiatory trail laid out by the Emerald Scroll, for those Masons with the curiosity and will to delve deeper into the esoteric secrets.
While the rites of the Golden Dawn are not, themselves, magical, they are good training for those who may Awaken, teaching valuable symbologies, concentration techniques, and the right thought patterns. Sometimes, a mage of the Scroll will use true magic to bring about the effects of one of the Golden Dawn rituals in order to keep the members believing.
So far, the Dead Wrens have made no successful inroads in the local Golden Dawn lodge, the Temple of Thme.