Scio Occultus Res
Moros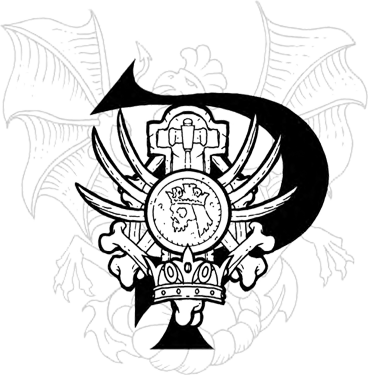 Moros, the Watchtower of the Lead Coin, stands in the part of the Supernal World called Stygia. It usually manifests as a massive mausoleum, often made of tombstones and bones, and it always exudes a great weight. Many mages say that it can only be approached naked.
Moros mages are often called Necromancers. Their ruling Arcana are Death and Matter. Their inferior Arcanum is Spirit.
Unsurprisingly, Moros Necromancers often seem to have a preoccupation with death that is unsettling to others. Their fascination with the idea of transitional states – life to death, solid to liquid, lead to gold – means they tend to view all of the world as impermanent and fluid, changeable at their will and whim. They often seem more detached from mundane matters than even other mages, being able to create any item they need. The only truly real thing to many Necromancers is knowledge, and they can become truly obsessed about their studies and experimentation.