Scio Occultus Res
Acanthus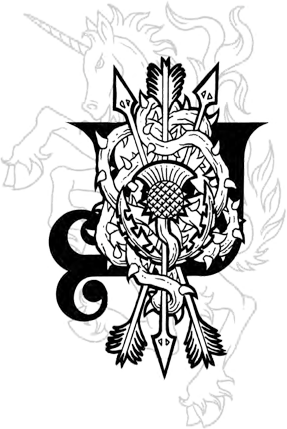 Acanthus, the Watchtower of the Lunargent Thorn, stands in the part of the Supernal World called Arcadia. It usually manifests as a fairy-tale tower, wrapped in thorns and thistles.
Acanthus mages are often called Enchanters. Their ruling Arcana are Time and Fate. Their inferior Arcanum is Forces.
Acanthus Enchanters tend to be free spirits, embracing the fey ideals of Arcadia at their core. They are subtle, tricksy, beguiling, fickle, and mysterious. At least, that's the impression most of them try to project. Most of them are quite charming and friendly, but they have a reputation for being changeable in their loyalties, except to their closest friends, to whom they are devoted forever. They never giving anything away: bargaining with the Enchanters can be challenging and dangerous, but bargains and oaths are the only rules they refuse to break, though they may twist the words as they see fit. Their mastery of luck and time means that they tend to approach problems – and all of life – from an odd direction, trusting to their ability to manipulate the flow of events to accomplish their ends.